The Courtyard THE COURTYARD Blackwater Castle
The Courtyard of the Castle has been restored and the former out buildings of the Castle which once comprised the Dairy, Sheephouse, and other animal pens have been converted into a series of chalets which open directly onto the Walled Garden. We have a self catering "Family Apartment" which comprises 4 bedrooms sleeping 7, (one double, one double ensuite, one single and one twin), with an open plan kitchen, living and dining area and this comfortable south facing apartment with floor to ceiling windows opens directly into the beautiful Walled Garden.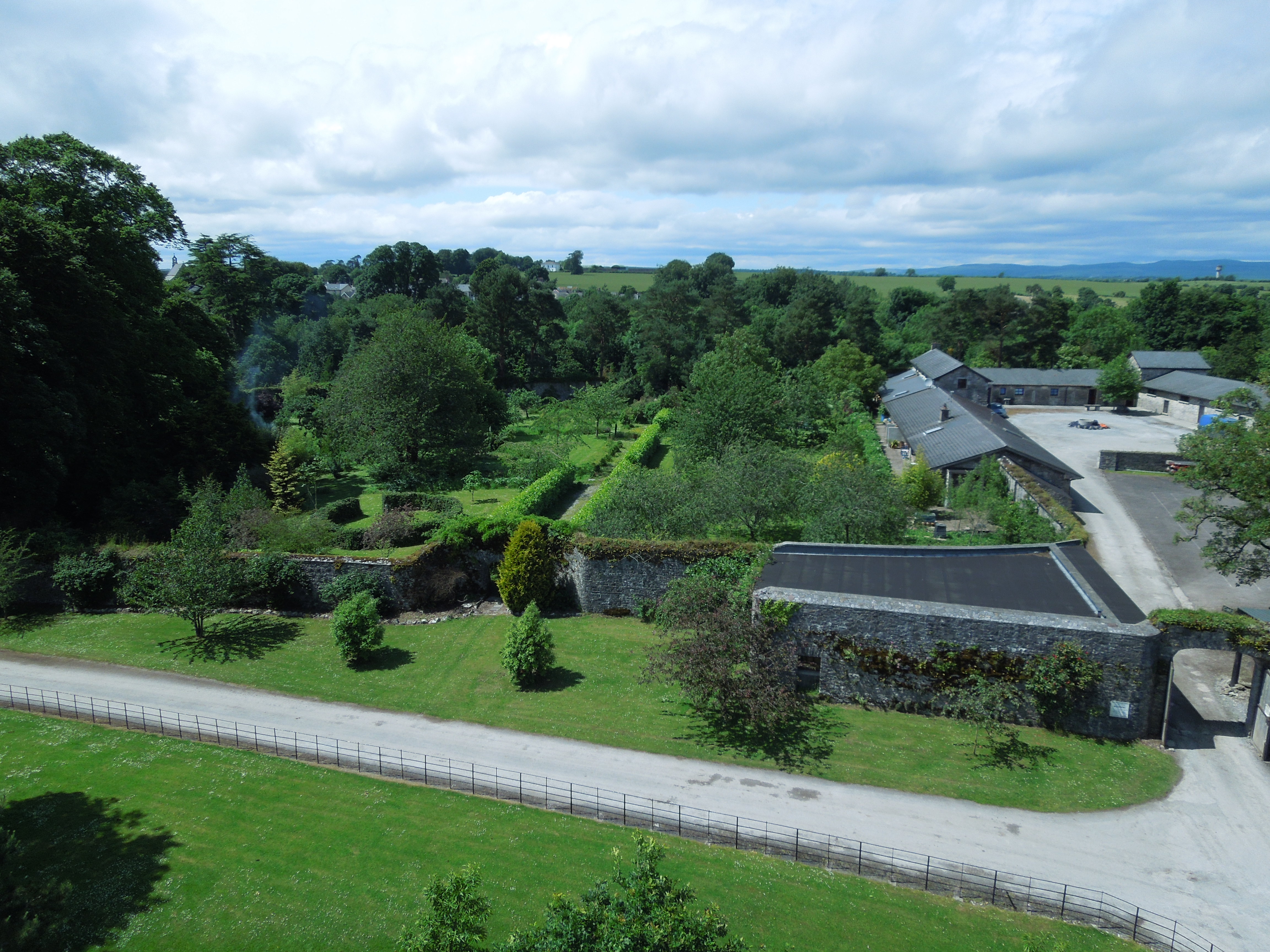 A view of the Castle Walled Garden taken from the roof of the tower with the apartment and dormitories located on the left.[/caption]
We have additional accommodation in the form of our 4 dormitories which sleep a total of 40. Each dorm has its own bathroom and shower and there are additional toilets and showers available in the Courtyard.
[slideshow_deploy id='955']